Friends Of The Animals
Designed by PG
Friends of the Animals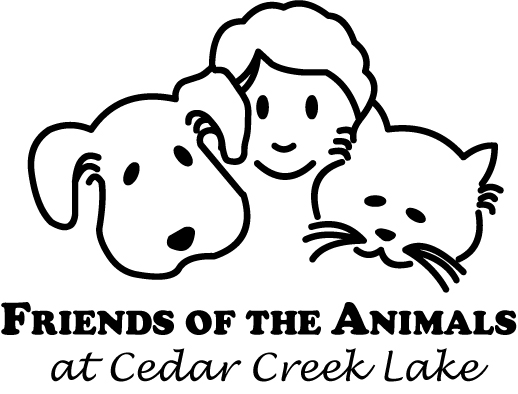 EFFECTIVE IMMEDIATELY, there will be a $20 non-refundable (ask for details) deposit on every appointment for surgery.
This deposit will apply to your balance.

We can accept credit or debit cards on the phone for this OR you may come into the clinic on a Tuesday with a check or cash OR there are prepaid cards available at Brookshires, Walmart, CVS and other large stores.

The deposit is refundable ONLY if your appointment is cancelled by 4:00 pm on the Saturday prior to your Tuesday surgery appointment.

If you reschedule your appointment, your deposit goes with that appointment.



Next Saturday shot clinic
June 9, 2018
10:00 AM to Noon

**************
Only 11 months till 2019 whiskers & Wags Gala
Make plans to buy your tickets