List Of Services
News & Events
Copyright © 2017 Paul Guilford
All Rights reserved

Designed by PG
List of services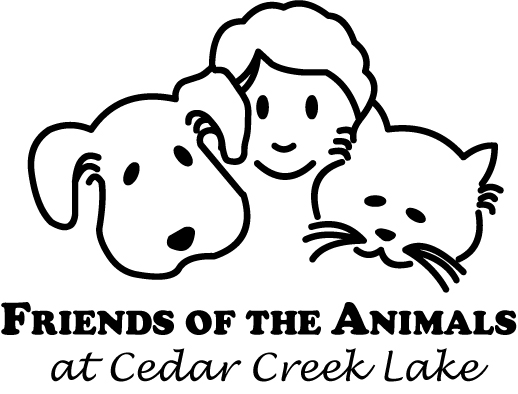 ---
---
Call for an appointment 7 days a week
We ask that on Tuesdays you call between 9 AM and 5 PM
Spay & Neuter Instructions:

By Appointment Only!

Bring pet in between 6-8:30 am Tuesday morning

No food or water after 10pm that Monday night before surgery

We need payment when pet is brought into clinic in the morning

Dog must be on a leash

Cat must be confined in a carrier. One per carrier!!!
AS OF AUGUST 1, 2015, your dog must have an annual, negative heartworm test to purchase heartworm preventative. This is a prescription drug that requires an annual test

FRIENDS offers low cost vaccinations, microchipping, and heartworm testing on a walk-in basis at our clinic every Tuesday from 10 AM - 2 PM and the second Saturday of each month from 10 AM- 12 noon. Every pet will receive a free cursory physical exam prior to being vaccinated. This exam is extremely brief and is to make certain that your pet is healthy enough to be vaccinated. Your pet must be bright, alert, and responsive. For a complete, comprehensive physical exam to discuss any problem your pet is having, please see your full service veterinarian. Because our wellness team must look at every pet, we cannot vaccinate your pet while it is in your vehicle. If you cannot get your pet in line for the exam, then we cannot vaccinate them
---
Spay & Neuters

.DOGS

.Male **
under 40 lbs $40.00

40-80 lbs $50.00


.Female *
Under 40 lbs $50.00

40-80 lbs $55.00


.CATS

Male $30.00

Female* $40.00


* Pregnancy or in-heat: $10 extra charge
** Undescended testicles: $20 extra charge

Texas law requires rabies vaccination.

For vaccination at time of surgery if current vaccination certificate unavailable - $10 extra charge.

Minimum weight for surgery is 3 pounds.



Vaccinations For Surgery Clients
Complete dog and cat shots given
after surgery (and then annually):
Complete annual vaccinations for
or
Complete annual vaccinations for
Financial Help Available for Neutering
Dogs Over 25 Pounds AND Cats
Friends of the Animals at Cedar Creek Lake Low-Cost Spay/Neuter Clinic is the recipient of a grant from Rita's Club Foundation in Gun Barrel City. The purpose of this grant is to assist low-income residents in having their dogs over 25 pounds spayed or neutered.

And with the success of the recent Whiskers & Wags Gala, money is available for neutering/spaying cats as well.

To qualify for this program of assistance, anyone anywhere may contact:
Family Resource Center in Gun Barrel City
during the hours of 10-4 Monday through Friday, located just east of the intersection of highways 198 and 334 just inside the Tamarack subdivision

Christian Life Center Food Pantry in Gun Barrel City during the hours of 9-1 Tuesday or Thursday. The Church is located on highway 334/Main St.
Athens Food Pantry at 715 E. Corsicana in Athens during the hours of 9-noon Monday-Friday.

Community Food Pantry at CCL Methodist Church in Tool 903-432-3003-Mon/Wed/Fri 9:30-12:30


We do vaccinations and other services every Tuesday from
10AM - 2PM
And every second Saturday
10AM to Noon

No appointment necessary

MicroChip $25
Rabies vac: $14
Canine or feline vac: $17
(parvo/distemper/etc for dogs - outside cat diseases)
If Your Pet is not Spayed Or
Neutered there
is a surcharge.

Fecal test $14

Dogs
*DAPPvL2 $17
*DAPPv puppy under 9 weeks $17
Bordetella(kennel cough) $17
Strongid $7

* All puppies and kittens need a series of 3 shots, beginning at 8 weeks and done 3-4 weeks apart
and should be wormed each time.

YOUR PUPPY IS NOT PROTECTED FROM PARVO AND DISTEMPER WITHOUT ALL 3 SHOTS..

Rottweiler, German Shepherd
& Pit Bull puppies are more prone
to parvo and should have
a TOTAL of 4 puppy shots this
needs to be done within specified time frame.

Cats
FVRCP $17
Rabies $14
Strongid $ 7
FELV
(Leukemia Vaccination) $17
This vaccination requires
a booster 4 weeks after initial shot
This vaccination is good for
one year after the booster

Tapeworm Shot
Cats/Dogs 0-15 Lbs $12
Dogs 15-50 Lbs $18
Dogs 50+ Lbs $32
---